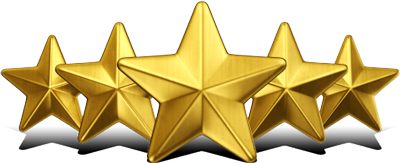 5 Star Reviews:
---
Great Work!
Over the past few years, I have had the pleasure of having Udentifix work on my two cars. One is a 2010 Toyota Tundra and with the work I do, it is always getting small dents and scratches. I have had the pleasure of having Udentifix repair those dents and scratches and much to my amazement they have gotten all of the dents done as well as all of the scratches fixed beyond belief. The timeliness of there work was great as well. Appointments were on time and the time they stated to do the work was great as well. In most cases they finished ahead of time. I would recommend this company to anyone. First class all of the way.
-Ron Stevens
---
Without reservation, I would recommend Tim to anyone
To whom it may concern:
I have known Tim Stewart for years and in that time he has performed paintless dent repair (PDR) and related automotive repair services on my cars several times. Most notably, he has removed dents from collisions with other cars as well as minor dents/creases from bumping into trash bins and the like. He has done so conveniently, on time and as promised. Without reservation, I would recommend Tim to anyone in need of PDR/dent removal services. From my experience, his skills and understanding of what needs to be done are second to none. In my opinion, if Tim can't fix it, no one short of a full service body shop can. Tim is a man of integrity and honesty and stands behind his work. Please consider Tim above all others when looking for PDR/dent removal services.
Kevin Crews, Esq.
Dallas, TX
---
WOW was I impressed!
"I recently hit my garage door opening with my fully restored 1970 Chevelle SS and put a major dent in the driver's rear quarter panel. I was devastated and began searching for repair options. The body shop estimate was $4300.00 and I was concerned about matching the paint. Udentifix looked at the damage and devised a plan to repair the dent with no need to repaint the car. I left it with them to fix and wow was I impressed. They exceeded my expectations and stayed true to their estimate, well below the body shop price. I would recommend them for all of your dent needs… THANK YOU!!!!!!! for repairing my 1970 Chevelle SS."
-Dan C.